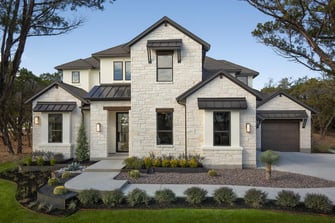 Is Jonestown the Right Suburb for You?
October 18, 2021
Austin is an amazing city with a friendly vibe, extraordinary attractions and an outstanding music scene. Also unequalled are its suburbs. Surrounded by nature but close enough to easily get to work and play downtown, the suburbs boast beautiful homes, outstanding amenities and excellent schools.
Which one is right for you? Check our handy guide.
Jonestown has a rural feel near action-packed Lago Vista. Located on the north shore of Lake Travis, the small town is known as the "Gateway to the Hill Country."
Residents enjoy access to water sports on Lake Travis as well as wildlife viewing opportunities at the Balconies Canyon Land National Wildlife Refuge. Resort-style master planned communities include The Hollows on Lake Travis, which offers pools, a spa, fitness center and a full-service bar and grill.
Jonestown is zoned to two excellent school districts. Leander ISD was named one of the top 25 best school districts in the state by Niche and is rated No. 1 in Williamson County. Lago Vista ISD received a coveted A rating from the Texas Education Agency.
Most activities revolve around the lake and summers are spent zip lining, swimming, boating and attending music festivals.
Jonestown boasts antique shops and cute thrift shops. For everyday needs, residents go into Lago Vista. Popular restaurants include Quetzal TexMex, Rounders Pizza and Cup of Jonestown.