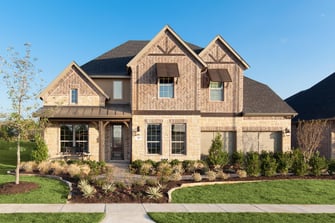 Welcome to Wylie
April 28, 2022
Named the 26th Safest City in Texas by Safewise in 2020 and the Best Place to Live in the U. S. by Money magazine in 2019, "Wide-Awake Wylie" is perfect for growing families.
Located 24 miles northeast of downtown Dallas, Wylie is a tight-knit community offering fun festivals, fantastic outdoor recreational opportunities and excellent schools.
Upscale communities such as Dominion of Pleasant Valley surround the town. Taking advantage of the area's extensive natural beauty, the master-planned community reserved 97 acres of land for parks and open green spaces. Trails in the community connect to the popular Muddy Creek Preserve. Residents have access to an on-site amenity center with pools and playgrounds.
Garland ISD serves many master-planned communities. A "School of Choice" program allows parents to select the campus they want their children to attend. Five of the district's high schools were ranked among the top 40 percent of nearly 18,000 schools in the nation by U. S. News & World Report in 2021. The school district is also a Holdsworth Center partner. The five-year program seeks to create strong school leaders that can prepare children for the future.
Many students attend Wylie ISD schools. On average, district students score at least 10 points higher than average on state-mandated tests. Niche ranked it No. 17 on its 2022 list of the Best School Districts on Texas. It ranks among the top 20 for Best Teachers in the Dallas-Fort Worth Area.
Nature lovers flock to nearby Lake Lavon and Lake Ray Hubbard. Approximately 1.6 million people visit Lake Lavon each year to enjoy swimming, boating, fishing, camping and other outdoor activities. Lake Ray Hubbard is one of the largest lakes in Texas and is great for fishing, kayaking, sailing, windsurfing and hiking.
Wylie has numerous parks, but the pirate ship on the playground of Founders Park is a favorite with children. The park also has a "tot lot" exclusively for toddlers, athletic fields and tennis courts. Grown-ups might prefer to play at the Woodbridge Golf Club.
Wylie also is home to a number of events with the Wylie Championship Rodeo attracting the bulk of yearly visitors. The rodeo — now in its 28th year — features bull riding and bronc busting. More than 200 children participate in another favorite — the Wylie 500 Pedal Car Race. Kids select a car decorated by local merchants and race 500 inches down Ballard Avenue. Oktoberfest Wylie, Boo on Ballard and Taste of Wylie also attract many locals.
Wylie's proximity to Plano and Dallas opens up multiple shopping opportunities. Closer to home, Firewheel Town Center boasts numerous chain stores including Barnes & Noble, Chico's, DICK'S Sporting Goods, Hollister, Hot Topic and more.
There's always something going on at Landon Winery. The purveyor of reds and whites offers tastings, movie nights, sip and shops, dinners and more. A night on the town should include dinner at Ballard Street Café and Grill, Bold BBQ Pit or Villa Vinci.