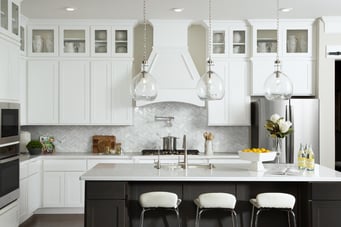 Beat the Heat - 2 years of no electric bills
August 7, 2020
During our sizzling "Beat the Heat" sales event August 7 - September 7, 2020, we will not only help you into a new home in a fantastic Houston-area community, but we will also prepay two years' worth of your electricity bills. Now that's a cool deal!
You'll be able to crank up the air conditioning while you enjoy a beautiful new home that was "Built Around You." And you will save money for years to come because all of our homes are built 'Eco Smart' to the platinum-level standards of the stringent Environments for Living program, an initiative that exceeds the well-known Energy Star guidelines.
That means our homes use fewer natural resources, less energy, less water, and less waste as well as create healthier living environments.
Each of our award-winning homes incorporates the latest design trends so you get a modern home that meets your needs and will help your family create lifelong memories.
Coventry Homes is currently building in 26 Houston-area communities priced from the $220s to more than the $560s.