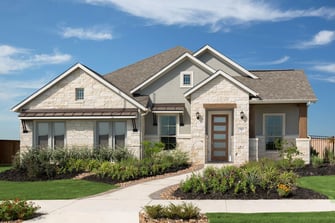 A Handy Guide to Living in Cibolo
October 19, 2021
Located next door to Schertz, Cibolo is a growing city known for its low crime rate, great weather and excellent schools. In 2019, NerdWallet ranked Cibolo No. 9 out of 239 Texas cities with a 10,000+ population on its list of "Best Places for Young Families in Texas."
Developers have recently discovered Cibolo, and many master-planned communities are located in the area. Foxbrook is attractive to buyers because of the large greenbelt and walking trail running through the center of the community. There's also an aquatic center, playground, gazebo and hiking-and-biking trails.
Young Cibolo-area residents attend schools in Schertz-Cibolo-Universal City ISD. The award-winning district is considered one of the top 10 in the San Antonio area by Niche. Schools promise a challenging curriculum that seems to work because schools have a 98 percent graduation rate. Students earned more than $19 million in scholarships in 2020.
The commute from Cibolo to San Antonio is an easy one with San Antonio just 30 minutes away.
Cibolo residents visit many of the same attractions as their Schertz neighbors. Schlather Park is a popular place to take children for picnics and a game of frisbee golf. On the fourth Saturday of the month, many turn out for Cibolo Market Days. Santikos Entertainment in Cibolo shows the latest movies.
Cibolo Crossing and the eclectic Main Street serve Cibolo's shopping needs. Popular restaurants include Emily's Place Coffee Shoppe, Harmon's BBQ, Catalano's Pizzeria, The Old Main Ice House and 1908 House of Wine & Ale.