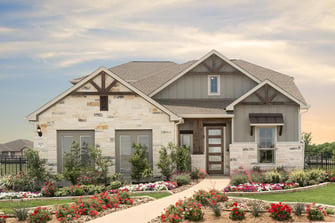 Schertz Could be the Ideal Suburb For You
October 11, 2021
Schertz is a family-friendly city located northeast of San Antonio. Settled by German farmers along Cibolo Creek, Niche ranks Schertz among the top 20 family-friendly cities in Texas. Residents enjoy spectacular hill country views, and the cost of living is lower than the national average.
Popular with military families, the town is just a 20-minute commute from Randolph Air Force Base. Military personnel often retire here due to its proximity to VA hospitals and other services. Schertz is equally popular with non-military commuters as the town is only a 25-minute commute to employers such as GE Oil & Gas and Amazon. San Marcos, another employment hub, is just 30 minutes away.
In Schertz, Bindseil Farms boasts large homesites with stunning homes. The small enclave is a peaceful place where neighbors host backyard barbecues and children make friends for life
Residents of Schertz are zoned to schools in the highly regarded Schertz-Cibolo-Universal City ISD. Schools in the district boast 98 percent graduation rates. Students earned more than $19 million in scholarships in 2020. It is also considered one of the top 10 districts in the San Antonio area by Niche.
Activities are plentiful. Nature lovers enjoy spending time at Natural Bridge Wildlife Caverns and Natural Bridge Wildlife Ranch. Animal World and Snake Farm is a popular zoological park that houses more than 500 different species of animals. Movie lovers can see the latest flicks at Evo Entertainment
Shopping is convenient with residents finding everything they need at Four Oaks Plaza, Parkway Village Shopping Center and Schertz Shopping Center. Dining options include Abel's Diner, Mako's on the Creek and Magnolia Pancake Haus.